The lawyer representing former spy chief Hasanah Abdul Hamid has questioned why the MACC only took his client's statement today despite having remanded her since Thursday.
Mohd Khairul Azam Abdul Aziz took to Facebook to claim that investigators were only beginning to record his client's statement this morning.
Hasanah, the former head of the Malaysian External Intelligence Organisation (MEIO), was remanded for five days from Thursday to facilitate investigations into the alleged misappropriation of up to US$12 million in funds by government intelligence officers.
"For the record, my client was remanded for five days since Aug 30. And it is only on Sept 1 that her statement is being taken by the MACC.
"Whereas on Aug 30, MACC held a press conference informing that millions of ringgit had been found and gave the impression that our client was misappropriating the money.
"This is what we mean when she said the MACC press conference was prejudicial to our client… without taking into account our client's defence statement," Khairul Azam said on Facebook.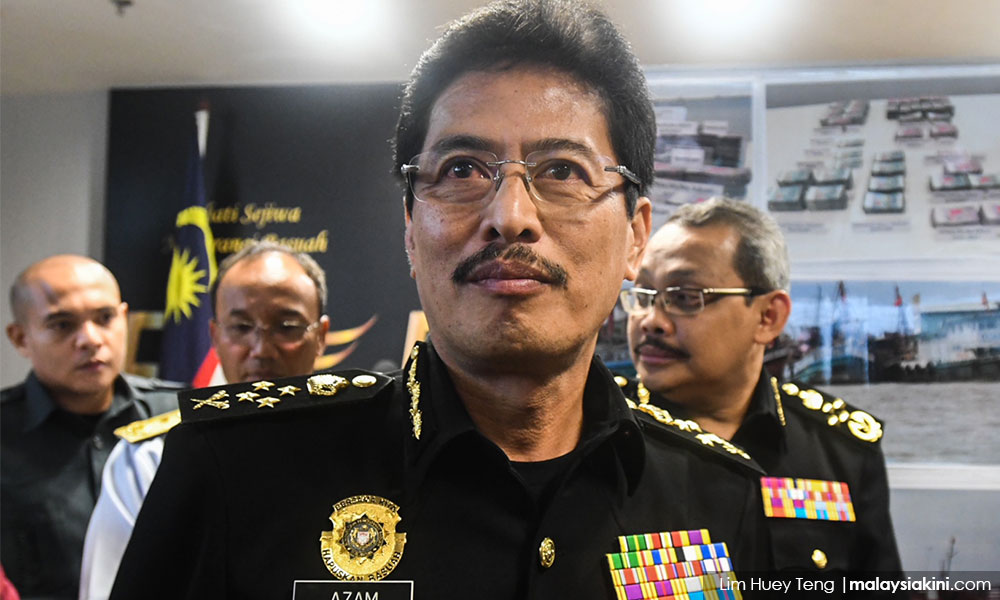 During the press conference, MACC deputy chief commissioner of operations Azam Baki (photo) stated that a total of US$6.3 million in cash was seized from several locations, the largest being a US$4.07 million haul.
The money was found stashed in a condominium in Cyberjaya following the arrest of a 47-year-old businessperson in Kelantan. A further US$5 million, he added, is still being sought by investigators.
A source had told Malaysiakini that the sum is believed to have been brought into the country from the Middle East.
In a statement yesterday, Khairul Azam's law firm, Azam Aziz Shaharudinali & Co, cautioned authorities against issuing further statements they claim were calculated to sway public opinion against Hasanah, and said they are studying all legal options.
When contacted by Malaysiakini today, Azam declined to comment on the claim by Hasanah's lawyers, but said they were free to take the matter to court if they are unhappy with the case.
Meanwhile, it was reported today that seven other former intelligence officers who were also arrested in relation to the probe, including a deputy director-general of a division in the Prime Minister's Department, were released on bail.
https://buzzeazam.com/wp-content/uploads/2019/03/7.png
400
400
admin
https://buzzeazam.com/wp-content/uploads/2019/10/WhatsApp-Image-2019-10-30-at-5.15.33-PM.jpeg
admin
2018-09-01 02:02:26
2019-03-04 02:04:39
Lawyer questions MACC holding presser before taking ex-spy chief's statement